Haitian Creole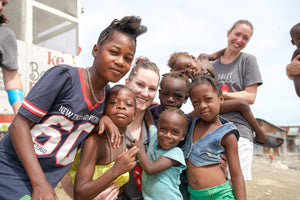 What is Haitian Creole?
Creole is a mother tongue formed from the contact of two languages. Haitian Creole, or Kreyòl ayisyen, is a vernacular language based on French. It was developed in the late 17th century and has its own pronunciations, vocabulary, and grammar.
It is recognized as the co-official language of Haiti along with French. There are three different dialects of Haitian Creole: Northern, Central, and Southern. 90% of Haitian Creole vocabulary comes from French. Although this is the case, French speakers generally can't understand Haitian Creole. This is because the grammars of the languages differ greatly.
Where did it come from?
Haitian Creole was developed because, at first, African slaves in Haiti had no effective method of communicating with each other since they came from different parts of West Africa and spoke different languages. The main African language that influenced Haitian Creole is Ewe which is the most prominent African Gbe language.
Although Haitian Creole has almost always been the main language of Haiti, it didn't have a widely-accepted standardized writing system until 1980. There was another writing system that was developed in 1940, but it was riddled with inconsistency and ambiguity, so most Haitian Creole speakers rejected it.  After the 1980 writing system was developed, Haitian Creole was recognized as a national language. French remains the official language taught in Haitian schools, but Haitian Creole is slowly being introduced into schools.
International Popularity
Haitian Creole is slowly becoming an international language as natives of Haiti move to other parts of the world. In support of the its spread, Duolingo and Mango Languages have added Haitian Creole to their language libraries.
Creole Phrases
| | |
| --- | --- |
| Bonjou | Hello (in the morning) |
| Bonswa | Hello (in the afternoon/evening) |
| Kijan ou rele? | What is your name? |
| Mwen rele... | My name is... |
| N a we! | See you later! |
| Kijan ou ye? | How are you? |
| Mwen byen | I'm good |
| Mwen kapab...? | Can I...? |
| Ou vle...? | Do you want...? |
| Wi | Yes |
| Mèsi | Thank you |
| Pa gen pwoblem | No problem |
Sources: howtocreole.com, aboutworldlanguages.com, indiana.edu, haitihub.com, and brittanica.edu.
Leave a comment
Comments will be approved before showing up.
---
Also in News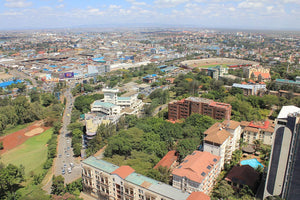 Swahili is spoken by approximately 140 million people, and it is East Africa's lingua franca. Swahili is the national language of three African countries, and it is spoken fluently in many others.