Healthcare in Developing Countries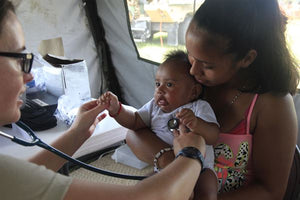 The problem of insufficient healthcare
Every year, approximately 10 million people in poor countries die of diseases that should and could be easily managed such as tuberculosis or malaria.
Health-related deaths are not only unnecessary, but cause lower education attainment, lethargy, worse health problems later in life, and high child birth rate to compensate for a high death rate.
Cures/prevention of common diseases:
Malaria: bed nets treated with insecticide - only half of the people exposed to malaria have access to bednets
Tuberculosis: sustained treatment of antibiotics - ⅓ of all tuberculosis cases aren't diagnosed
HIV: antiretroviral drugs
Diarrhea: proper sanitation and oral rehydration treatment
Parasites: pill that costs less than $1 per year
Other diseases can be easily prevented with a basic vaccination program - Only 85% of children in developing countries are receiving regular vaccinations
Life spans in developing countries:
| | |
| --- | --- |
| Developing Countries | Developed Countries |
| Males: 63 | Male: 76 |
| Female: 66 | Female: 82 |
Approximately $100 per capita is spent on healthcare for the poorest 2 billion people. If all these countries combined received $1 billion of healthcare funding per year, 360,000 child deaths could be prevented.
What you can do to help
The two main things required to support improved healthcare in developing countries are funding and skilled workers. If you have the finances to help, you can donate to reputable healthcare charity. If you wish to do more, you can volunteer your services to existing healthcare non-profits, or you could potentially start your own
Sources: 80000hours, statista, stanford.edu.
Leave a comment
Comments will be approved before showing up.
---
Also in News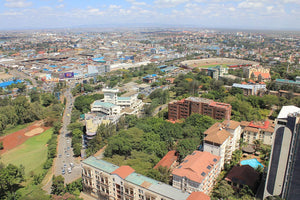 Swahili is spoken by approximately 140 million people, and it is East Africa's lingua franca. Swahili is the national language of three African countries, and it is spoken fluently in many others.