The Abridged History of Leather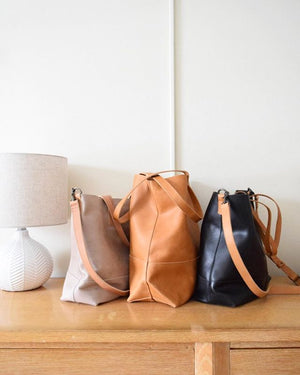 Tanning Process Timeline
The use of animal skins as material for clothing and building material is a practice basically as old as humanity itself. Assyrian texts and Homer's Illiad contain the first record of a proper leather tanning process.
Originally, hunters would rub animal fats into the skin to make it more durable and flexible. Smoke tanning was another approach which dried the skins faster to slow down the rotting process. Vegetable tanning using tannin contained in bark and tanning with alum (a volcanic mineral) were later ancient tanning processes.
12th century: tanners developed ways to dye the leather to meet fashion standards as well as practical standards.
Middle Ages: tanners started to use calcium oxide to efficiently remove hairs and furs from animal hides.
End of the 19th century: tanners discovered that tanning leather with chromium salts was faster and yielded better dye results. This process is called "chrome tanning."
Today: chrome tanning and vegetable tanning are currently the most popular processes.
Faux Leather
The first faux leather was made by coating fabric with nitrocellulose, which is a plastic that, when dried, resembles leather. The popularity of veganism has helped to bolster faux leather sales. It is also far cheaper than genuine leather.
While faux leather doesn't require a real animal, it doesn't help the environment. Nitrocellulose makes a plastic when dissolved, and the faux leather will not decompose naturally like genuine leather.
Leather Market
The projected market growth of leather goods is 4% through 2019.
The U.S exported $1,546,732,881 worth of leather and imported $2,409,480,182 worth of leather in 2017.
Sources: prnewswire.com, chemistryworld.com, leatherresource.com, chieftainfabrics.com, trademap.com
Leave a comment
Comments will be approved before showing up.
---
Also in News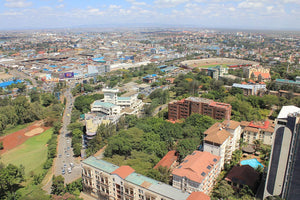 Swahili is spoken by approximately 140 million people, and it is East Africa's lingua franca. Swahili is the national language of three African countries, and it is spoken fluently in many others.