The Abridged History of Macrame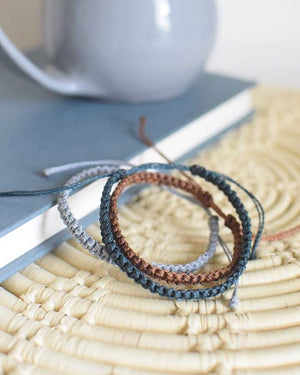 Dictionary.com defines macrame as "an elaborately patterned lace-like webbing made of hand-knotted cord, yarn, or the like, and used for wall decorations, hanging baskets, garments, accessories, etc."
Macrame originated in the 13th-century when Arabic weavers knotted the excess thread along the edges of hand-loomed fabrics into decorative fringes for bath towels, shawls, and veils. The Spanish  brought the knotting technique to Spain, then it spread throughout Europe and reached England in the 17th century. The Spanish word macramé is derived from the Arabic migramah, which is believed to mean "spiritual towel," "ornamental friend," or "embroidered veil."
Macrame spread because sailors would work on macrame during their travels and would trade the macrame with natives of the countries they travelled to. Macrame spread throughout the entire world by the 19th century.
It became a common household crafting activity in England during the reign of Queen Victoria. It was even expected of wives to know how to macrame. It felt out of style shortly after it got popular, but it came back into style during the 1960s as a craft and stylish home decor.
Macrame was most popular in the 1970s, and its peak of popularity was when Vogue published a book promoting macrame called Vogue Guide to Macramé in 1977. The most popular pieces made with macrame were Christmas ornaments, hammocks/chairs, potted-plant hangers, curtains, lampshades, and jewelry.
The most popular use of macrame today is as home decor and jewelry, specifically bracelets.
Sources: macramecollective.com, macramebracelets.com, dictionary.com.
Leave a comment
Comments will be approved before showing up.
---
Also in News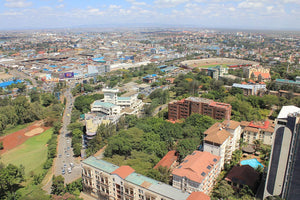 Swahili is spoken by approximately 140 million people, and it is East Africa's lingua franca. Swahili is the national language of three African countries, and it is spoken fluently in many others.