Why buy fair trade?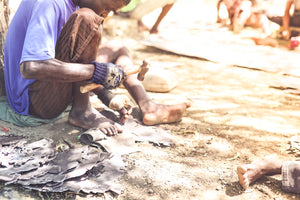 Our world is driven by consumerism.
Everyday, we buy things we probably don't need. Why is that? Because money and stuff can lead to status. Nowhere in that equation do we see the people behind the products we consume. Let's try to change the way we view "stuff."
Fair trade represents a mission to support artisans and ensure fair prices for goods and services. In order for our world, our entire world, to thrive, we must keep in mind the people behind the products we purchase. 
People work hard and still can't support themselves.
All over the world, people are working in factories and laboring all day for pocket-change wages. Actionagainsthunger.org says, "767 million people live in extreme poverty with less than $1.90 per person per day." It is very difficult to support themselves on that income, let alone provide for their family. It doesn't matter where in the world they are. Not just adults are affected by this level of poverty. According to theworldcounts.com, 200 million children are forced into a working life, 120 million of which are under 10 years old. These children's parents need help to pay for the things that first-world people don't even stop to consider. When you buy fair trade, you help combat this reality.
We're all humans with the desire to thrive.
Imagine living in an environment where the choice to work simply isn't an option – where there is no opportunity to succeed. Vineworks works with artisans around the globe to provide work and a fair wage to those in need. The more consumers support the fair trade movement, the more companies like Vineworks can create jobs and alleviate hopelessness in the world.
Leave a comment
Comments will be approved before showing up.
---
Also in News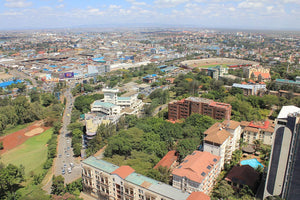 Swahili is spoken by approximately 140 million people, and it is East Africa's lingua franca. Swahili is the national language of three African countries, and it is spoken fluently in many others.